You want to share files securely with contacts outside your organization? For this purpose, we introduced our conpal LAN Crypt 2Go solution a few months back. With this password-based, on-demand encryption solution, all it takes is one click to securely protect files by assigning a password. Access is only possible for the authorized recipient to whom you have given the password.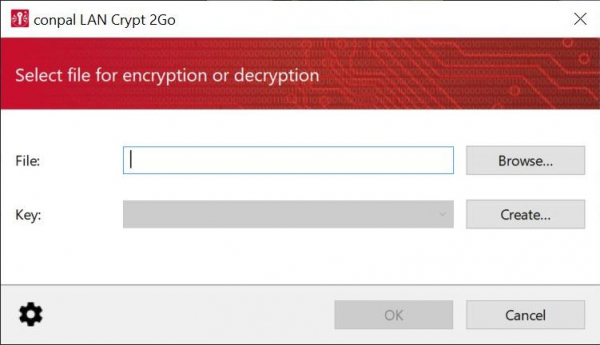 To make the use of conpal LAN Crypt 2Go even more convenient, version 3.0 now brings two new features. These are mainly intended to make the work in customer traffic more efficient.
New features in conpal LAN Crypt 2Go v3.0
The most important new feature is a virtual personal keychain. It stores all passwords and their assigned recipients. This allows you to re-use the same password for the next file sent to a known user. This saves you from having to pass on the password again. The "key chain" is also available in our conpal LAN Crypt 2Go Reader. This makes opening files of known contacts even easier.
In addition, it is now possible to display passwords that have previously been assigned. This can be helpful, for example, when the recipient requests a re-send.
conpal LAN Crypt 2Go v3.0 as a versatile, simple tool for basic data protection
conpal LAN Crypt 2Go v3.0 is available as a client for Windows, Mac, iOS, Android and Linux. Even without installed software, encrypted files can be decrypted via our web portal www.conpal.de/en/2Go. It is also possible to encrypt files here without transferring data to the server. At no time is the data visible in plain text by anyone other than you. Even in the cloud or on a fileshare they can be stored securely without operators or administrators having access to them.
conpal LAN Crypt 2Go is free for personal use and included for customers of the enterprise encryption solution conpal LAN Crypt.