Our solution for password-based, on-demand encryption for files was designed from the very beginning to allow the secure exchange of files outside the organization. After all, the protection of information cannot stop at the corporate boundary. With the latest version 4.0, conpal LAN Crypt 2Go feels more and more like its big brother conpal LAN Crypt. Significantly contributing to this are some new features: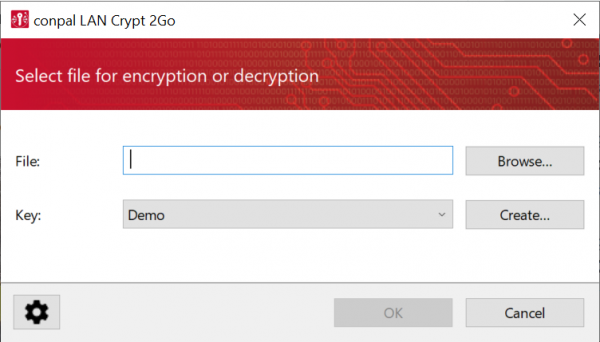 "In-line" editing of encrypted files.
From now on, users do not have to laboriously save and re-open encrypted files. conpal LAN Crypt 2Go integrates itself into the normal workflow. If the password for the file is already known (for example from previous editing or because the recipient has already exchanged a password with the sender), it is not even necessary to enter the password manually. Thanks to the "Key Ring" password storage, 2Go recognizes the correct key and applies it automatically. Upon saving, the encryption is applied with the same key.
Compatibility with and key import into conpal LAN Crypt via API
Starting today, users of the enterprise solution conpal LAN Crypt have the possibility to import keys created with 2Go into the central conpal LAN Crypt admin. The API provided for this purpose allows the import of password generated keys. The security officer can then create a rule and centrally distribute the imported keys to some or all users. On systems with conpal LAN Crypt, files are transparently encrypted and decrypted as usual. On systems without conpal LAN Crypt, the encrypted files can be read with conpal LAN Crypt 2Go. This is possible both in-house or at external partners.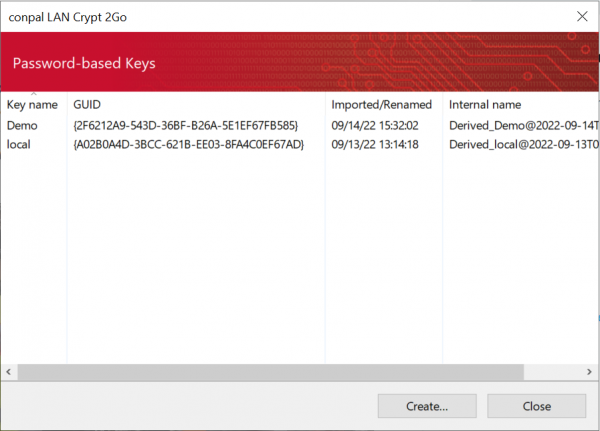 Encryption of Outlook attachments
The already existing Outlook integration of conpal LAN Crypt 2Go is extended. Now also the attachments of Outlook invitations can be encrypted. This extends protection from email attachments to sensitive information sent out via calendar invites.
Harald Schütz, Corporate Product Manager at Conpal: "We strive to make conpal LAN Crypt 2Go even more powerful, even easier to use and even more versatile. Version 4.0 is an important step towards this goal. Future releases will bring further development steps that will allow our customers to implement smart and flexible concepts to protect their data in communication across the boundary of their organization."
conpal LAN Crypt 2Go v4.0 is available now. More information can be found here