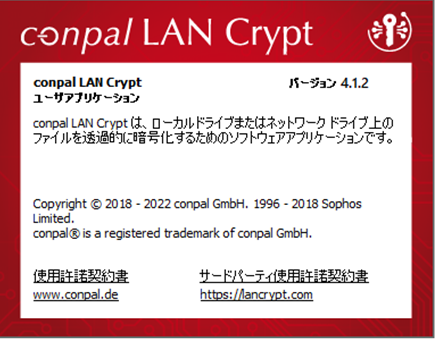 conpal LAN Crypt for Windows receives a small but significant update. Our enterprise encryption software is now available in Japanese. Customers and partners in the Far Eastern country can now use the admin console and client in local language.
Harald Schütz, Corporate Product Manager at Conpal: "We are seeing more and more interest from outside the German and English speaking countries. An important market like Japan is, of course, a high priority, and we are proud to be able, with the help of our local partners, to provide a localized version of our product."
Japanese language support for conpal LAN Crypt is available now. Users and interested parties can contact the support team via info@conpal.de to receive a download link. For distribution in Japan, please contact Next Security Inc.
Images: geralt (Pixabay), conpal