Our working environment is becoming more and more mobile – meaning that so too is the data we work with. conpal LAN Crypt is available for mobile devices like smartphones and tablets also. The iOS app ensures the usual protection for the secure use of your sensitive data in this environment – even on your iPhone or iPad.
You can use files as you usually do – even from your mobile iOS device when you're on the move. In this case, the conpal LAN Crypt app uses the same policies and keys as the desktop apps. This allows you to access your protected files in the same way as you usually can from your desktop or laptop.
Switching between the worlds is seamless – mobile, desktop, or laptop. Seamless integration in the system ensures that you can switch from your workplace computer to your mobile device without any disruption. And vice versa of course. Encrypted data can be exchanged with any other conpal LAN Crypt client at any time.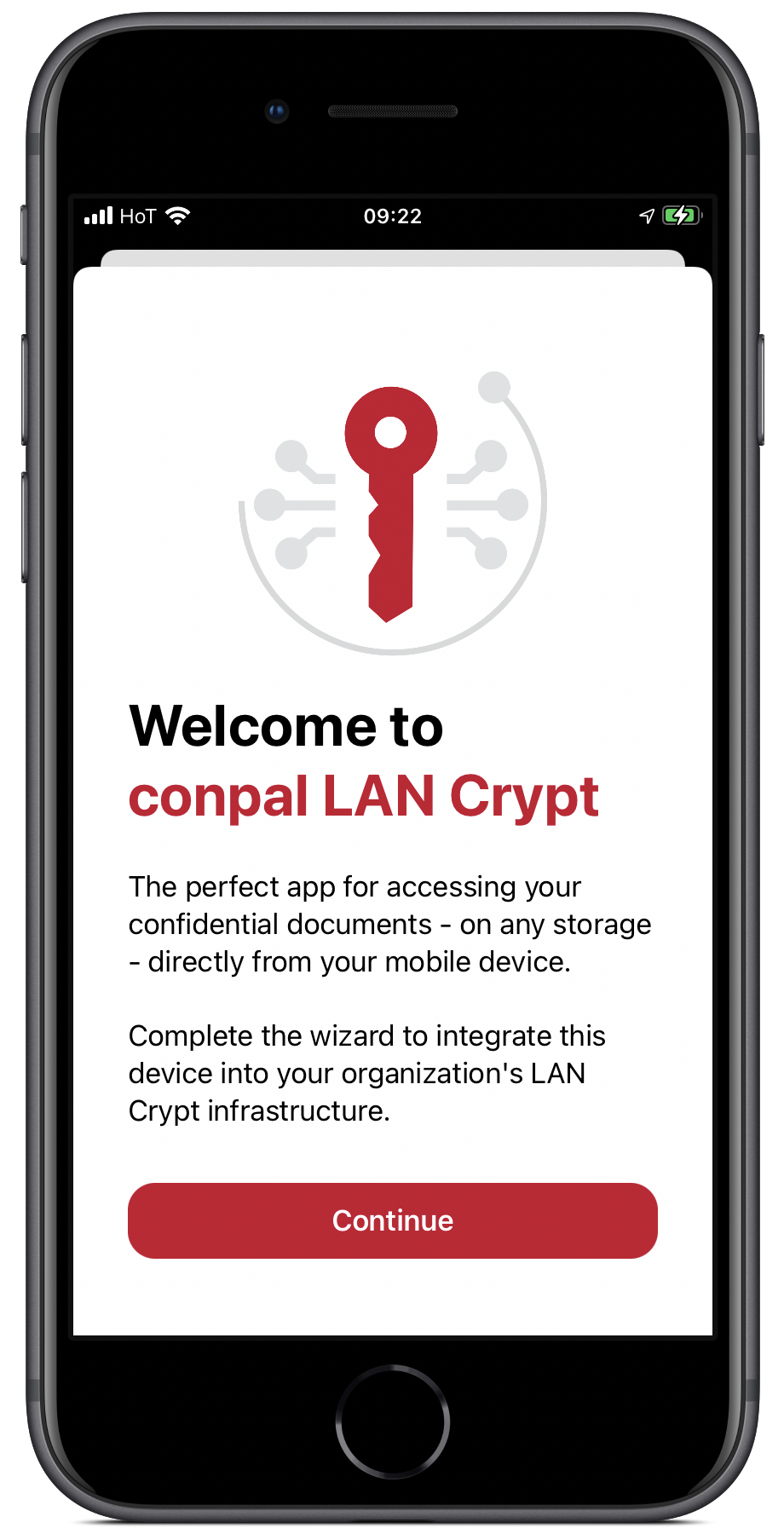 Manage distribution and administration centrally, easily, and efficiently – by means of Mobile Device Management (MDM). The conpal LAN Crypt app can be distributed without any problems using common MDM solutions. Likewise, all of the configuration settings can be centrally preset and controlled.
The conpal LAN Crypt app for iOS is a component of the conpal LAN Crypt Suite, along with the clients for Android, for desktop systems using Windows or macOS and a centralized administration. Together they make up a complete solution for the secure protection of data in modern, heterogeneous working environments. Numerous companies as well as economic and public administration organizations in Germany and throughout the world rely on conpal LAN Crypt.
You can find an overview and further details here.
conpal LAN Crypt for iOS is available in the Apple App Store.

Here, you can find further information about the conpal LAN Crypt desktop and mobile clients.