The new version v4.1 of our encryption solution conpal LAN Crypt features new functionalities and improvements for users and admins alike. Thanks to a new standalone tool for data exchange with external parties, users can now encrypt files password-based. The file and password can now be shared with users outside their organization (preferably through different channels). These users can then decrypt, edit, and securely re-send the file.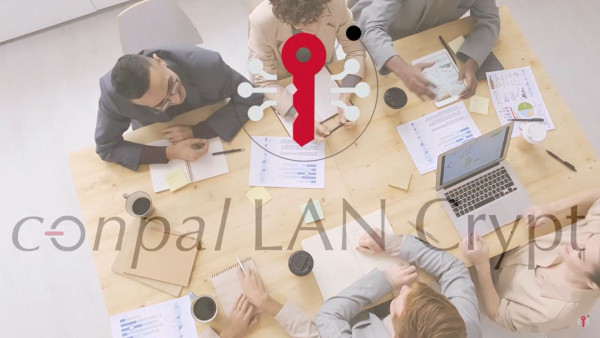 The data isn't visible in plain text at any time during transport. It can also be stored securely in the cloud or on a file share without operators or administrators having access to it.
This portable encryption function is also part of the new mobile client of conpal LAN Crypt. Thus, the exchange of password-based files is also possible with users on iPhone, iPad, Android smartphone or tablet.
For admins, we have revised the API in the new design. Furthermore, the conpal LAN Crypt Client now offers them the possibility of logging in with user context to make maintenance on customizations more flexible and easier.
Furthermore, the new version brings more security by improvements in the protection of the conpal LAN Crypt processes against manipulation.
The download of the update v4.1 is now available for conpal customers in the support area. Partners and interested parties can contact the support team via info@conpal.de to receive a download link.
Fotocredit: conpal, geralt | Pixabay