The macOS client of conpal LAN Crypt has also been updated. Version 2.0 supports file exchange via Microsoft's cloud platform OneDrive. This makes it easier to collaborate especially with mobile device users, where cloud storage is one of the most convenient ways to transfer files. But files can also be exchanged with other Mac users or users with Windows machines as a matter of course.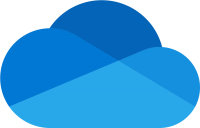 Mac users will experience a further expansion of functionality as a result. They also benefit from the macOS client of the on-demand encryption solution conpal LAN Crypt 2Go. It allows password-based encryption. This allows them to share files securely with external parties – via OneDrive, email or any other channel. Recipients have the option to decrypt the file with the correct password via a web portal.
Other improvements relate to administration. For example, the client makes log data available more easily. In addition, the user can reload encryption rules as needed.
Users, partners and interested parties can contact the support team via info@conpal.de to get a download link.
Fotocredit: conpal, geralt | Pixabay