The continued expansion of our enterprise encryption solution conpal LAN Crypt is in full swing. Today, we introduce version 1.5 of its macOS client. It brings a number of feature enhancements for users, such as the option to automatically refresh policies. It is also now easier to see the encryption status of a file with overlay icons, small indicators on top the file icon to indicate whether the file is encrypted, and whether the correct key is available. Other feature enhancements include support for the latest macOS version 12 "Monterey", as well as for displaying detailed information about the status of the client, the applicable encryption rules, as well as the assigned keys.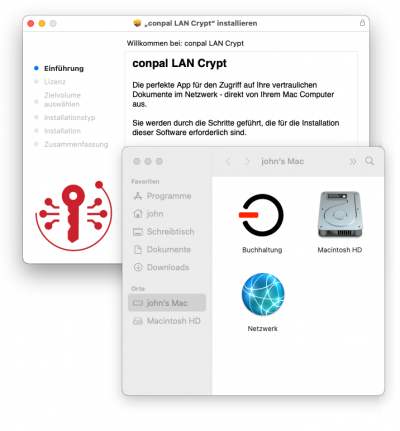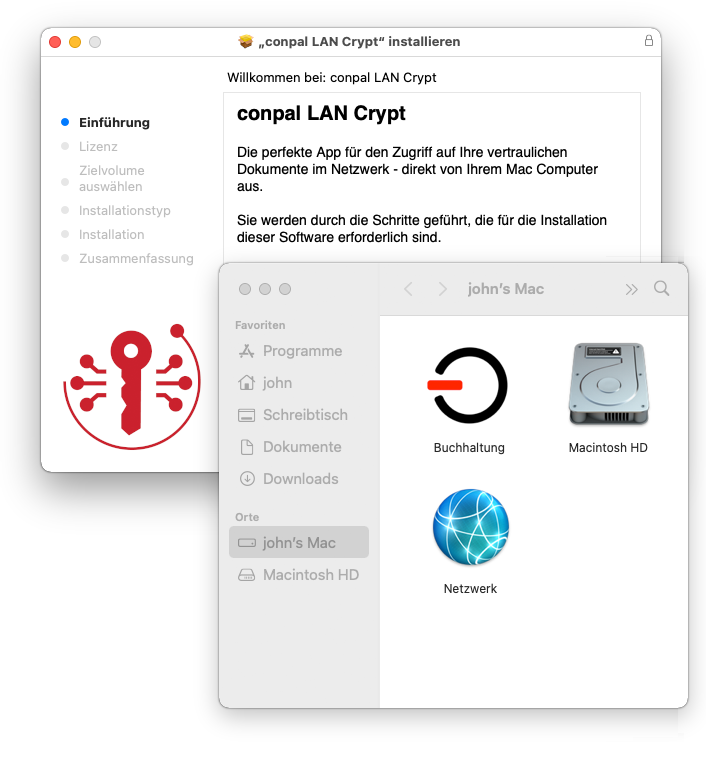 Customers having used Sophos SafeGuard Enterprise ("SGN") File Encryption for file protection previously or currently using it in parallel with conpal LAN Crypt will be particularly interested in the following feature: Version 1.5 is able to work with SGN encrypted files and decrypt them transparently. This only requires exporting the keys from SGN and importing them into conpal LAN Crypt. Read more in our blog post "Sophos announces End-of-Life for SafeGuard Enterprise File Encryption – conpal LAN Crypt is the recommended Alternative."
We hope you'll find the new features of conpal LAN Crypt for macOS useful. For further updates, information and product news please subscribe to our newsletter or follow us on social media.