Using our on-demand encryption solution conpal LAN Crypt 2Go is now even easier: with the free conpal LAN Crypt 2Go Reader, users can decrypt password-based files. Companies can thus provide their external contacts with a simple, resource-saving means to open their securely transmitted files.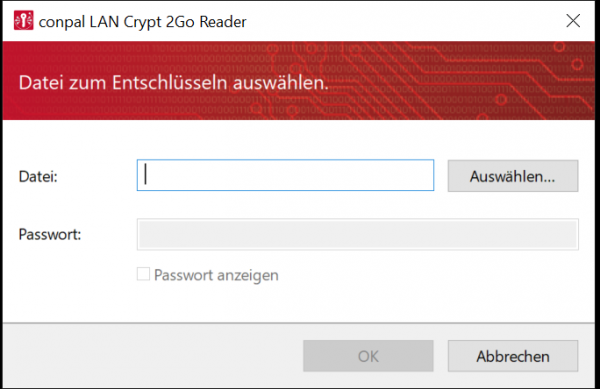 Encryption enhances data transit security
The conpal LAN Crypt 2Go Reader thus makes it even easier to use encryption wherever sensitive data is to be exchanged. Its use increases cyber security and digital sovereignty for the end-user. Organizations protecting their externa communication will benefit from the increased trust of their customers and partners.
You can test the conpal LAN Crypt 2Go Reader and the web portal for encrypting and decrypting files at any time. For private use, both are free of charge, for commercial use the conpal LAN Crypt 2Go Reader is free of charge. Please contact us to license use of the full conpal LAN Crypt 2Go product line in your company. You can find out more here.
Image: hudsoncrafted on Pixabay, conpal GmbH